Opportunities
Come and be a part of ACE — we can't wait to meet you.
ACE is committed to building a diverse, inclusive and flexible workplace, and encourages applications from Aboriginal and Torres Strait Islander people, people from culturally diverse backgrounds and people living with a disability.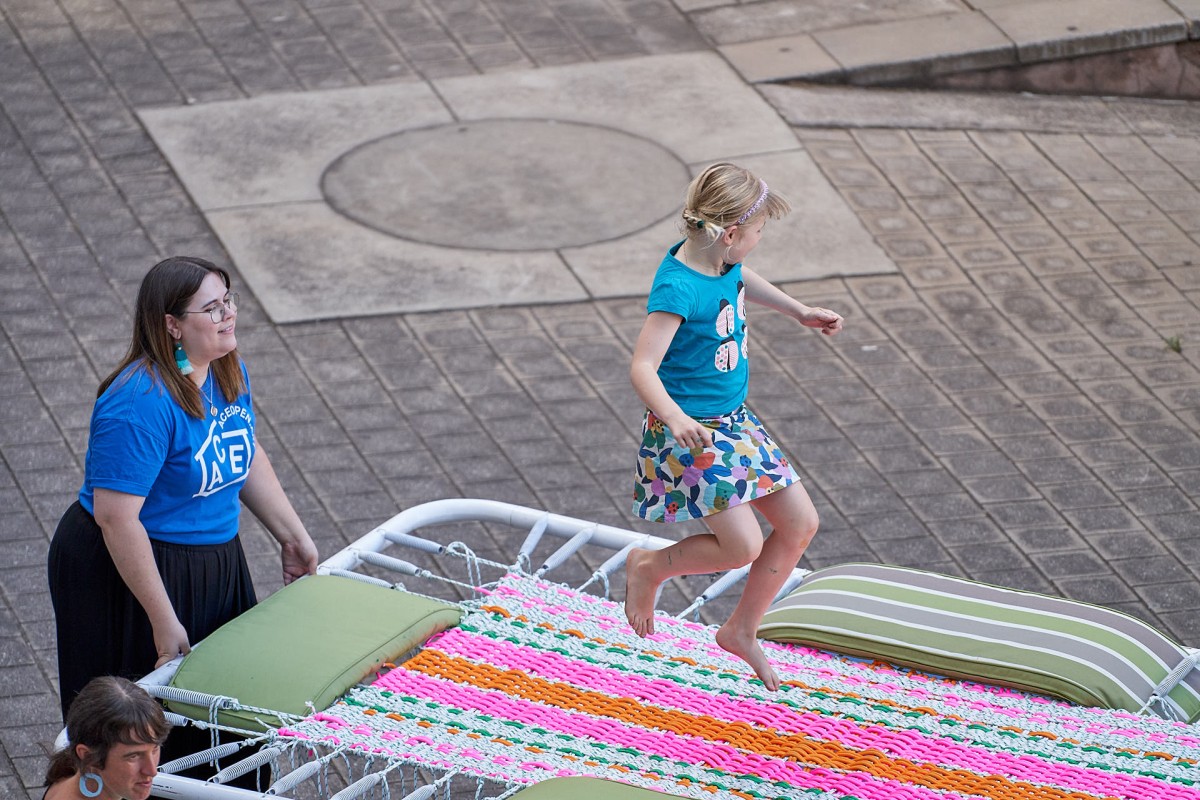 An ACE volunteer with a child playing on an artist-made trampoline.
Volunteers
ACE is always on the lookout for enthusiastic and motivated volunteers. Our Volunteers Program offers you the chance to gain valuable experience in a contemporary art environment. Volunteers assist with gallery invigilation, front of house duties and public programs. Volunteering is a great way to discover more about the gallery's exhibitions and exhibiting artists, build networks within the industry and gain practical experience in the field.

The ACE Volunteers Program is open to anyone over the age of 18 who is passionate about contemporary art. Whether you're a student, artist, aspiring arts worker or arts lover, if you have one free day per fortnight to volunteer your time we'd like to hear from you.
If you have any questions regarding volunteering at ACE please contact us. Otherwise apply using the form by following the link below.
Employment
ACE is not accepting applications at this time. Subscribe to our newsletter to be the first to hear about job opportunities.
Artists
ACE offers a range of open-call programs for South Australian artists. Find out more by looking at our Studio Program and Porter Street Commission pages.
⮩ Studios