Screen-printing workshop with Daria Healy Koljanin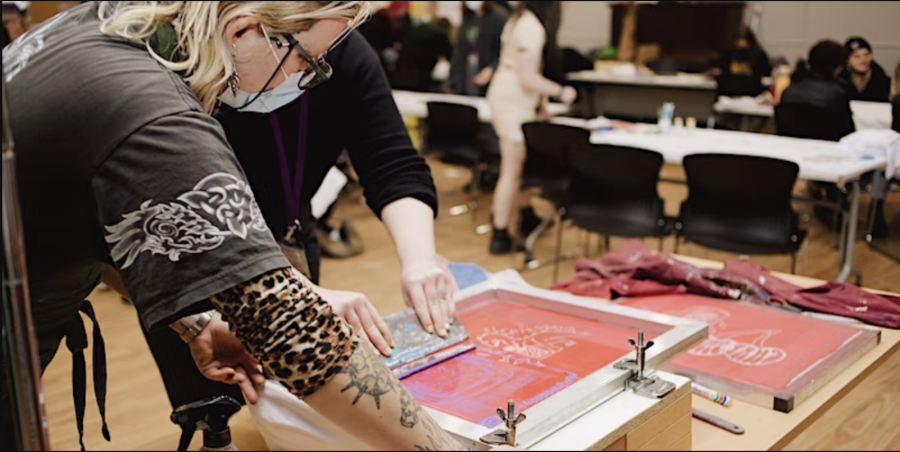 Photograph depicting Daria working on a screen-print with another person.
Turn an A4 drawing or marking into a screen-printable design and print it onto a garment of your choice.
When
Adelaide Contemporary Experimental
October 8 2022
1pm to 4pm
We are thrilled to offer this one-off artist led workshop with Daria Healy Koljanin of SICKNASTY.
Daria works with screen-printing for their label SICKNASTY, works as a freelance screen-printer for artists and musicians, and also creates prints on paper for exhibitions. ACE has worked with Daria on a number of exhibition merchandise projects, including tees for Ryan Presley's current Fresh Hell exhibition, tees for Sidney McMahon's Of sorrow and release exhibition, and tees and totes with Sandra Saunders for the 2020 South Australian Artist Survey. For these special projects, Daria re-interprets works within our exhibition program to create wearable art.
In this workshop Daria will teach participants how to turn an A4 drawing/mark into a screen-printable design.
Participants will draw straight onto transparencies with paint textas or acrylic paint; prepare the screen for printing; and learn screen-printing methods on a silk screen with water-based ink.
Please bring along any fabric you would like to print on, such as clothing, sheets, bags, pillowcase etc. Fabric that is smooth and has a high percentage of cotton works best. Please ensure that your fabric can withstand higher heat, to avoid melting when the fabric is heat-set.
Feature Image: Courtesy Daria Healy Koljanin.
About the artist
Daria Healy Koljanin (they/them) is a Tarndanya based multi-disciplinary artist with a focus on experimentation, DIY culture and collaboration. Daria runs under SICKNASTY for their hand printed garments whilst also being a screen-printer for their creative community in Tarndanya and Naarm.
Daria identifies as gender non-conforming, queer and neuro-diverse and would like to an extend a warm welcome to all and any who would like to try their hand at screen-printing.
A long-sleeve tee featuring the words 'Reset' is modelled by a person within the front gallery space at ACE. The light is green.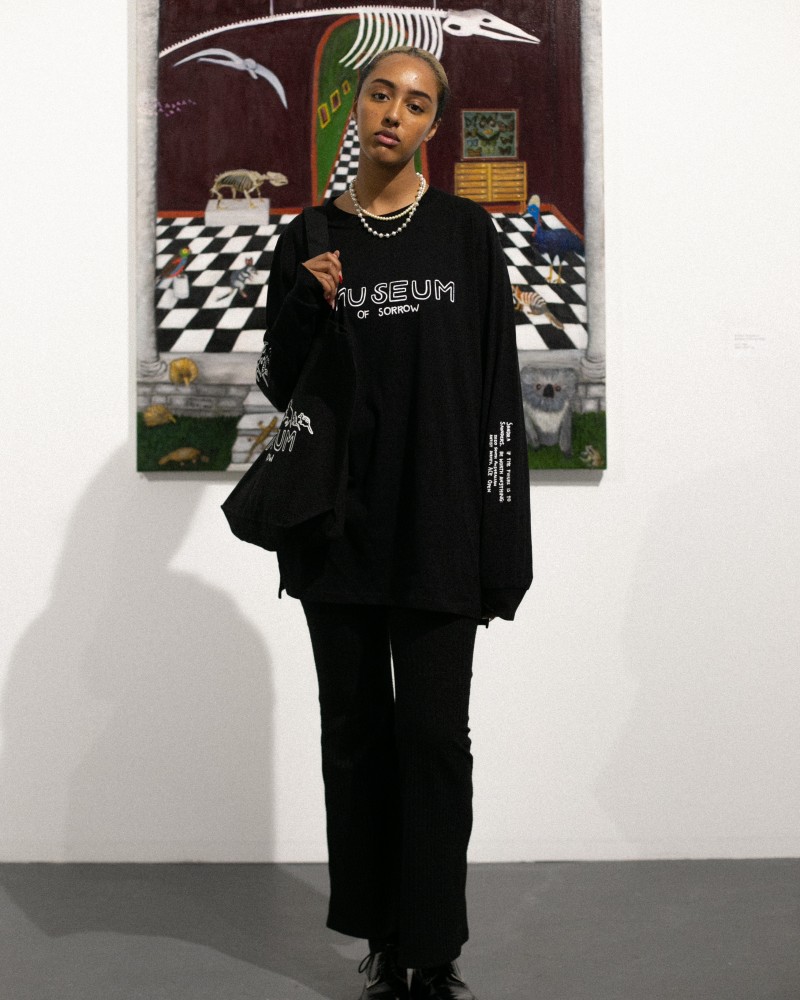 A person wears tee and tote merchandise, standing in front of Sandra Saunders' work 'Museum of Sorrow' in gallery.
ACE's workshop program provides a unique opportunity to learn new skills and engage with leading contemporary artists in a creative, social and participatory environment. Designed to suit a range of skill levels and interests, these artist-led programs offer all audiences – from curious gallery-goers through to practicing artists – an opportunity to learn a range of creative techniques through hands-on, practical classes. All materials and light refreshments will be provided.