Offbeat: Pressurised Whisper Orchestra
Performance
Special Event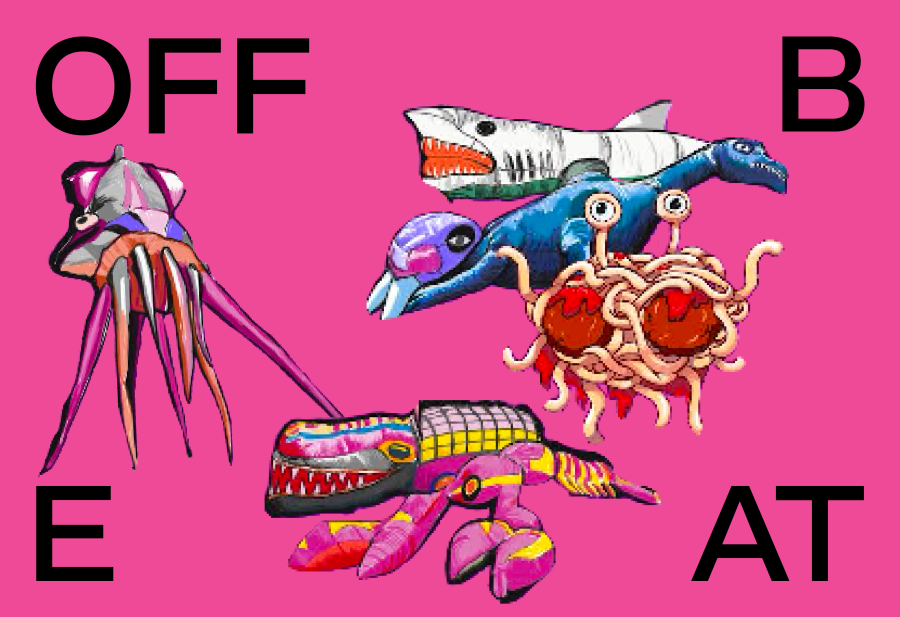 Digital illustrations of inflatable monsters and animals, over a pink background.
Offbeat: A new series of live events at ACE curated by local contemporary artists.
When
Adelaide Contemporary Experimental
September 29 2022
6pm to 9pm
Curated by Kaspar Schmidt Mumm, Pressurised Whisper Orchestra is an event involving two visual artists – John Davis and Evelyn Roth – and two music collectives – The Quirkestra and Zemzemeh زمزمه. Combined, the event will traverse illustration, orchestral jams, whispered bellows of sound and vibrant inflatable sculptures.
Offbeat is a series of live events curated by local contemporary artists who share an interest in performance, community, music, comedy and dance. Presented across the year in ACE's front room, each artist-as-curator brings their own model for engaging with liveness and togetherness.
Feature Image: Offbeat: 'Pressurised Whisper Orchestra' (2022), graphic event header featuring illustrations by John Davis & Evelyn Roth.
Curator
Kaspar Schmidt Mumm
Artists
Evelyn Roth & John Davis,
The Quirkestra,
Zemzemeh زمزمه
North exterior view of ACE. Inflatable fruit and vegetables line the perimeter of the building.