Nice To Meet You: Tian Zhang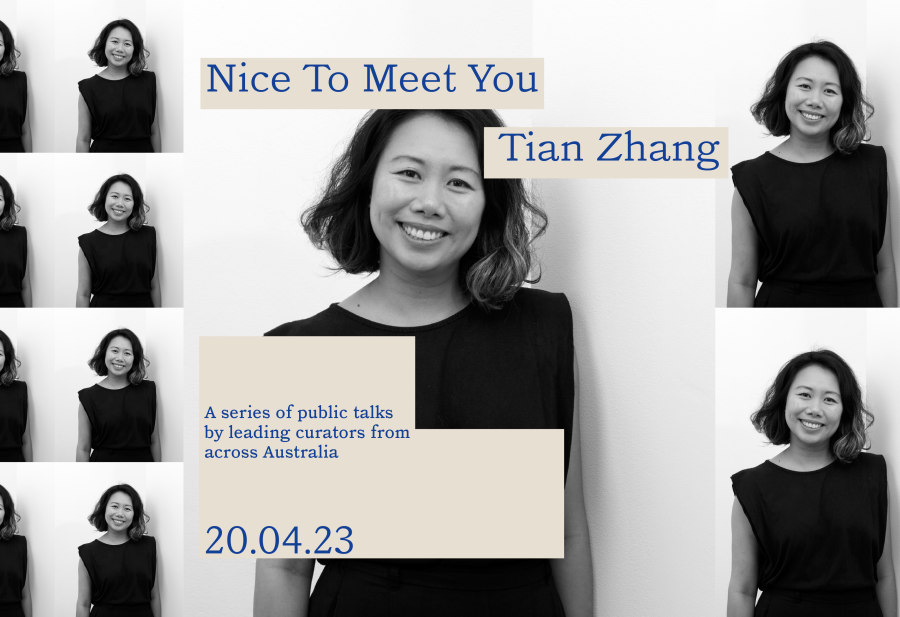 Graphic header tile that features Tian Zhang's headshot.
Co-presented by ACE and Guildhouse.
When
Adelaide Contemporary Experimental
20 April 2023
6:00pm to 7:30pm
Join us at ACE to welcome Tian Zhang – curator, facilitator, writer, collaborative artist, and founding co-director of Pari (a collective-run gallery in Parramatta, NSW).
Based on Dharug Country in western Sydney, Zhang works at the intersections of art, cultural practice and social change. Her practice is underscored by conversation, criticality, solidarity and joy.
Zhang recently participated in documenta fifteen as co-facilitator of Gudskul's collective studies program — living, cooking, eating, cleaning and communing within the Museum Fridericianum for 50 days. Her text 'A manifesto for radical care or how to be a human in the arts' was published online by Sydney Review of Books, with print editions by documenta fifteen's Lumbung Press and Agnes Etherington Art Centre, Canada.
Zhang has a deep commitment to grassroots and collective methodologies. In 2021, she joined the Artistic Directorate of Next Wave in a new co-artistic leadership model for the organisation. She was previously Chair and co-director at Firstdraft and has co-founded and contributed to arts collectives in Meanjin/Brisbane. She is currently a board member of Utp.
Feature Image: Tian Zhang. Photography by Zan Wimberley. Courtesy of Firstdraft, Sydney.
Nice To Meet You is a series of public talks which invites visiting curators to share their knowledge and experiences with Adelaide audiences and arts communities. Speakers are invited to share their career journeys and insights into their organisation and upcoming projects with local audiences. The project is part of ACE and Guildhouse's shared motivation to create points of connection, exchange and learning within the visual arts between South Australia, Australia and other parts of the world.
This initiative has been supported by the Government of South Australia through Arts South Australia.
Speaking to a small audience, Nice To Meet You is an opportunity to connect meaningfully with the trajectory of an arts leader who engages artists and audiences through thoughtful and ambitious curation.
We are happy to book an interpreter if needed – please reach out to grace@ace.gallery if you would like to make a request.