Make your own lead-light artwork with Chelsea Farquhar
A large lead-light artwork displaying a horse sits in a windowsill.
Learn lead-lighting from South Australian contemporary artist Chelsea Farquhar in this one-off workshop up in the studios at Adelaide Contemporary Experimental.
When
Adelaide Contemporary Experimental
February 25 2023
1pm to 4pm
Design and make your own leadlight design using copper foil, solder and pre-cut glass shapes, exploring colour, texture and movement of light. Afterwards, take your unique creation home and hang it in a light-filled window.
With its origins in Roman and Byzantine windows, lead-lighting is a practical and decorative technique that's been used for thousands of years. In her own art practice, Chelsea uses lead-lighting (as well as blacksmithing and costuming) techniques to explore themes of time and transformation, often referencing the harlequin pattern, her works are theatrical and playful.
Full price: $100.00
Feature Image: Courtesy Chelsea Farquhar. Photography by Thomas McCammon.
ACE's workshop program provides a unique opportunity to learn new skills and engage with leading contemporary artists in a creative, social and participatory environment. Designed to suit a range of skill levels and interests, these artist-led programs offer all audiences – from curious gallery-goers through to practicing artists – an opportunity to learn a range of creative techniques through hands-on, practical classes. All materials and light refreshments will be provided.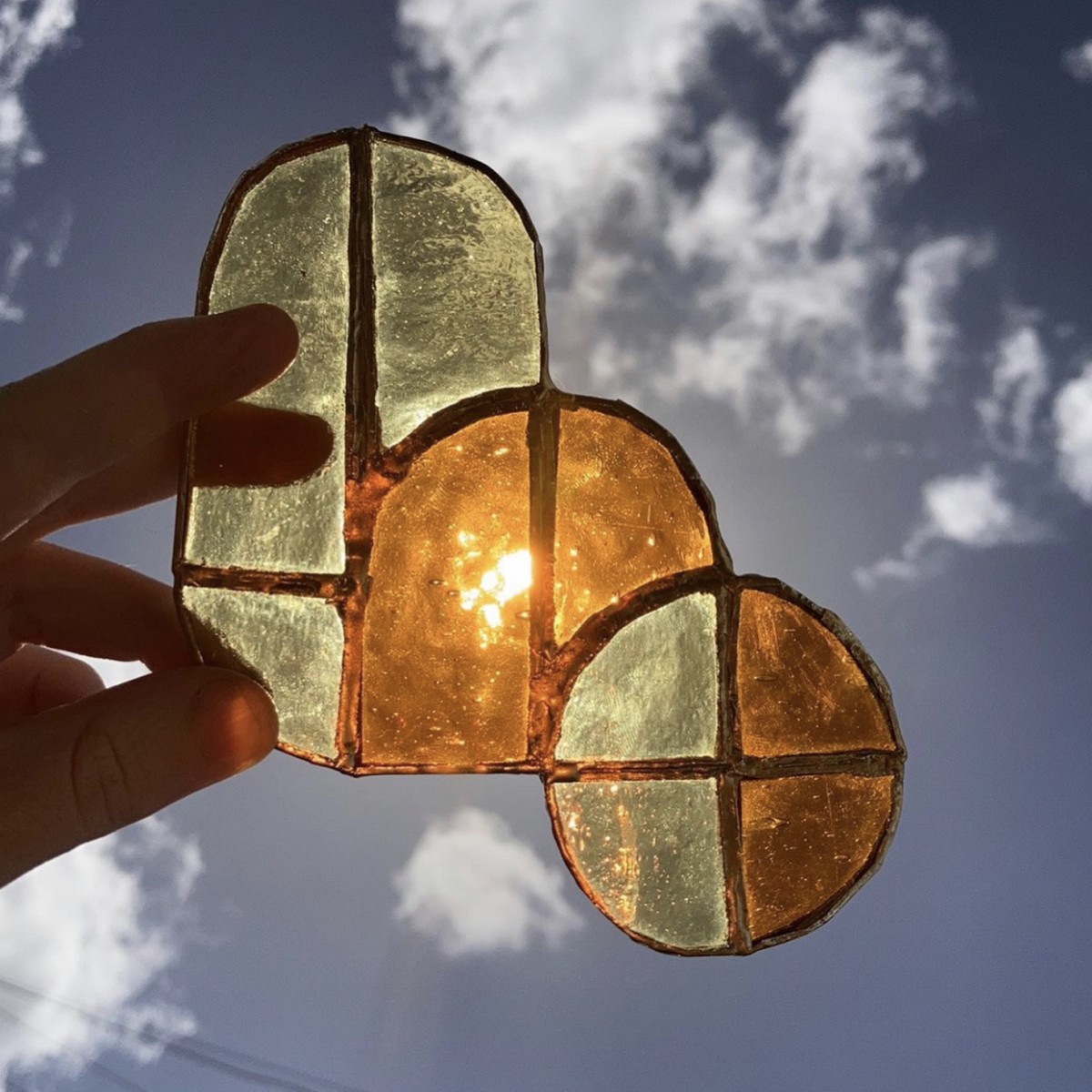 An orange and yellow abstract lead-light form is held to the sun. Blue sky and clouds are in the background.
A multi-coloured lead-light form being soldered.
A finished multi-coloured lead-light form hands from a nail on a wall.