Experimental typography workshop with Dennis Grauel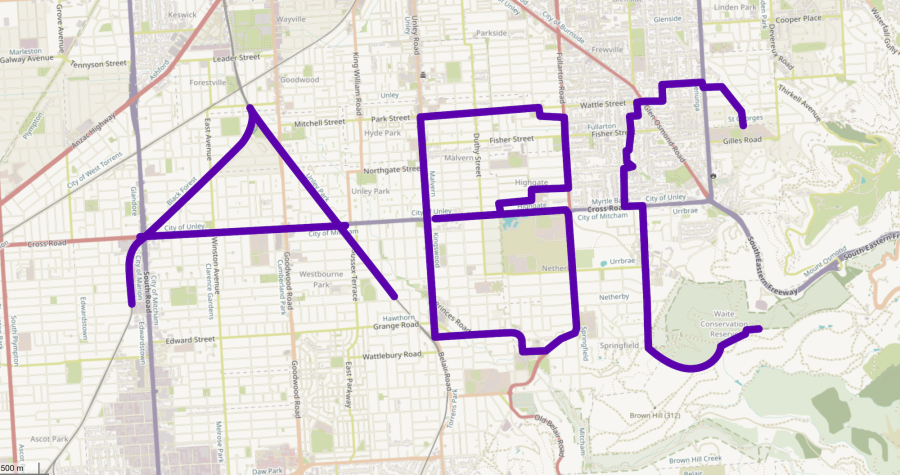 A topographic map of Adelaide's Eastern suburbia, with letters 'ABC' drawn in purple using streets as a guide.
Create a collaborative font and learn the basics of font editing in Glyphs
When
Online
June 25 2022
11am to 3pm
Create a collaborative font and learn the basics of font editing in Glyphs, with type and graphic designer (and maker of our new 'ACE' font) Dennis Grauel.
This experimental typography workshop will explore connections between the acts of mapping and typeface design, drawing on decolonial critique and collective approaches to font making.
Through his practice and this workshop, Dennis asks the questions: can we create typefaces that are grounded in a place; what possibilities and limitations might we discover through making fonts which respond to locality (on this continent)?
One of Dennis' first typefaces, Brunswick Grotesque, was an attempt to capture a sense of place. Grauel is interested in revisiting this challenge, together with participants, with a more critical lens.
Full price: $60.00
Concession/ACE Associate: $40.00
Feature Image: Courtesy Dennis Grauel.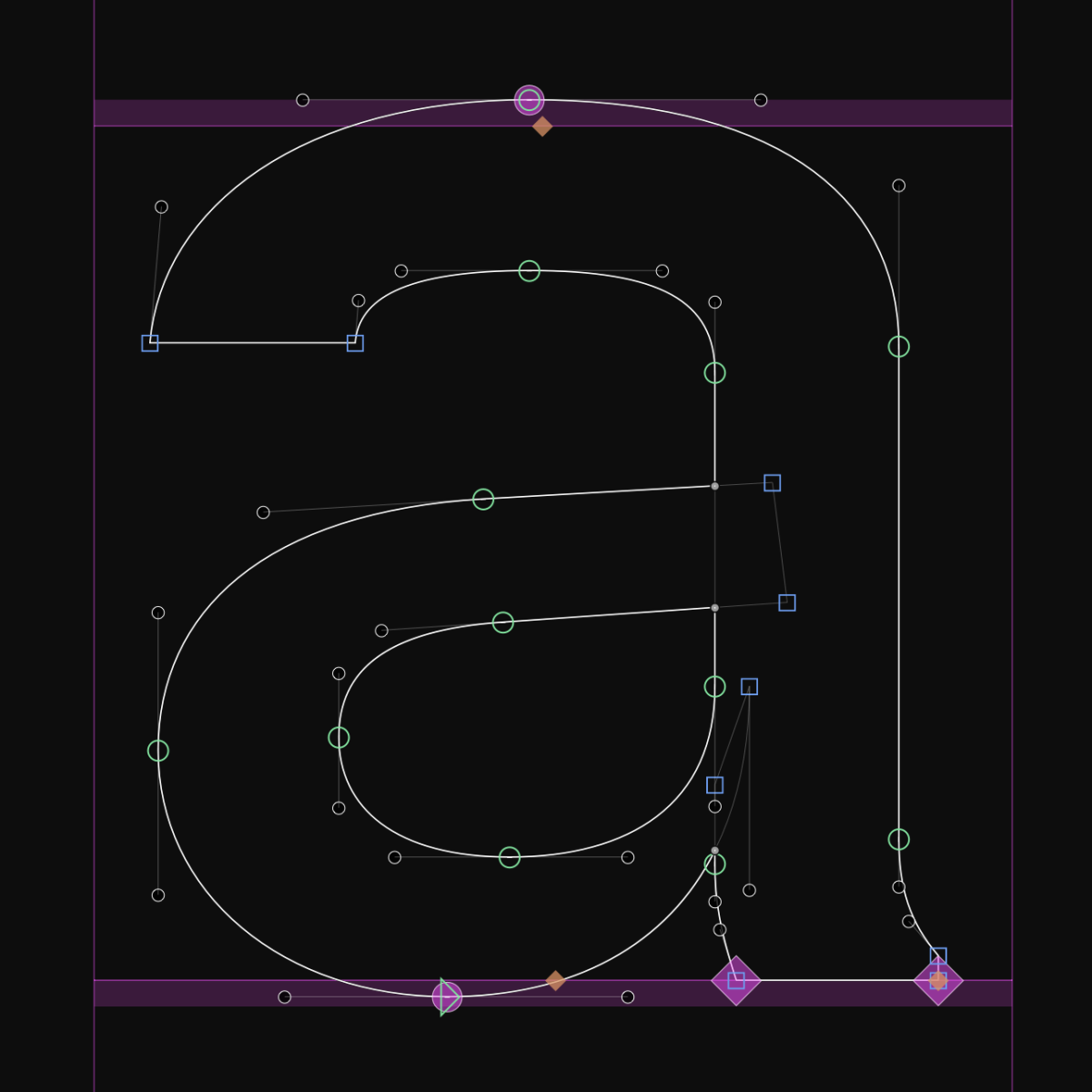 A single letter 'a' presented on a black background.
Outcome
A collectively made font which will be shared with participants a few days/weeks after the workshop.
Equipment needed
Computer – Mac is ideal, otherwise a windows computer with adobe Illustrator or Inkscape will suffice.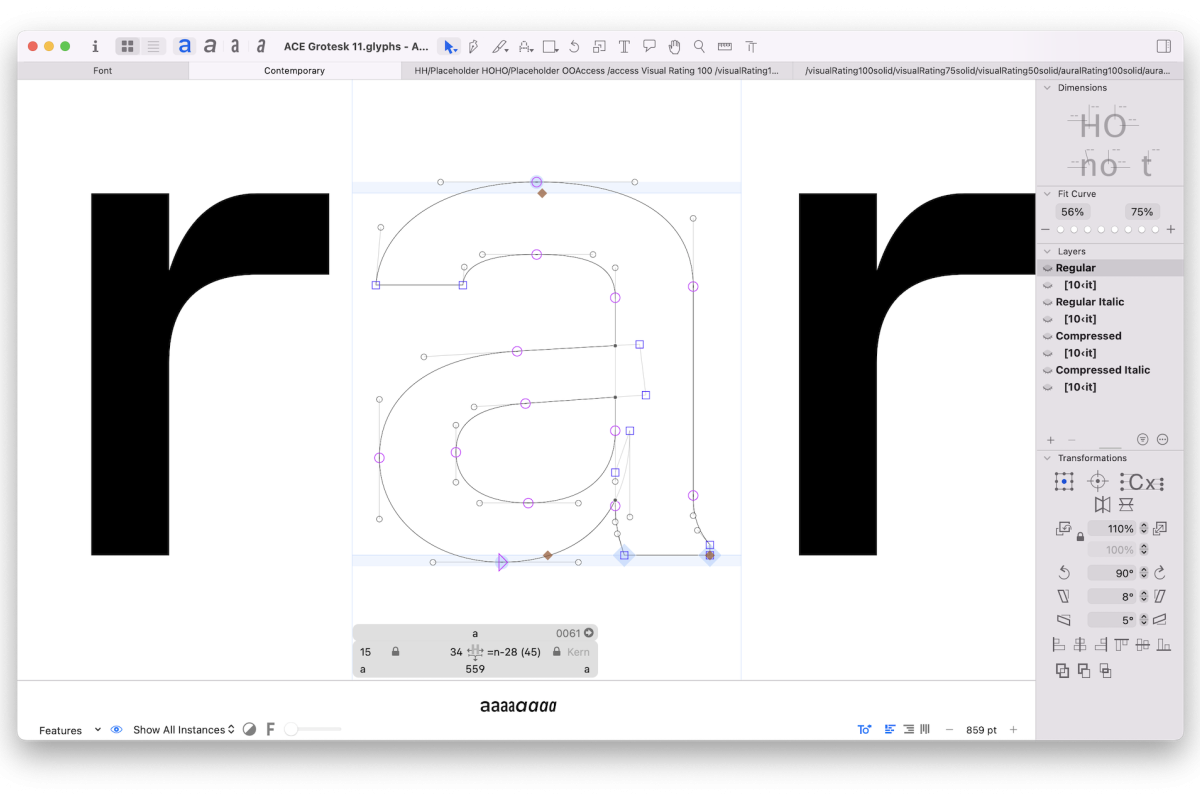 Letters 'r', 'a' and 'r' within a computer program.
Come prepared with
Glyphs trial version (30 days free):  https://glyphsapp.com
Old street directories and miscellaneous maps (optional)
Further reading
An essay by Chris Lee, This was written on stolen Indigenous land, explores a connection between typography, mapping and legislation as pillars of statemaking that serve to legitimise colonial logics in a way that feels difficult to question.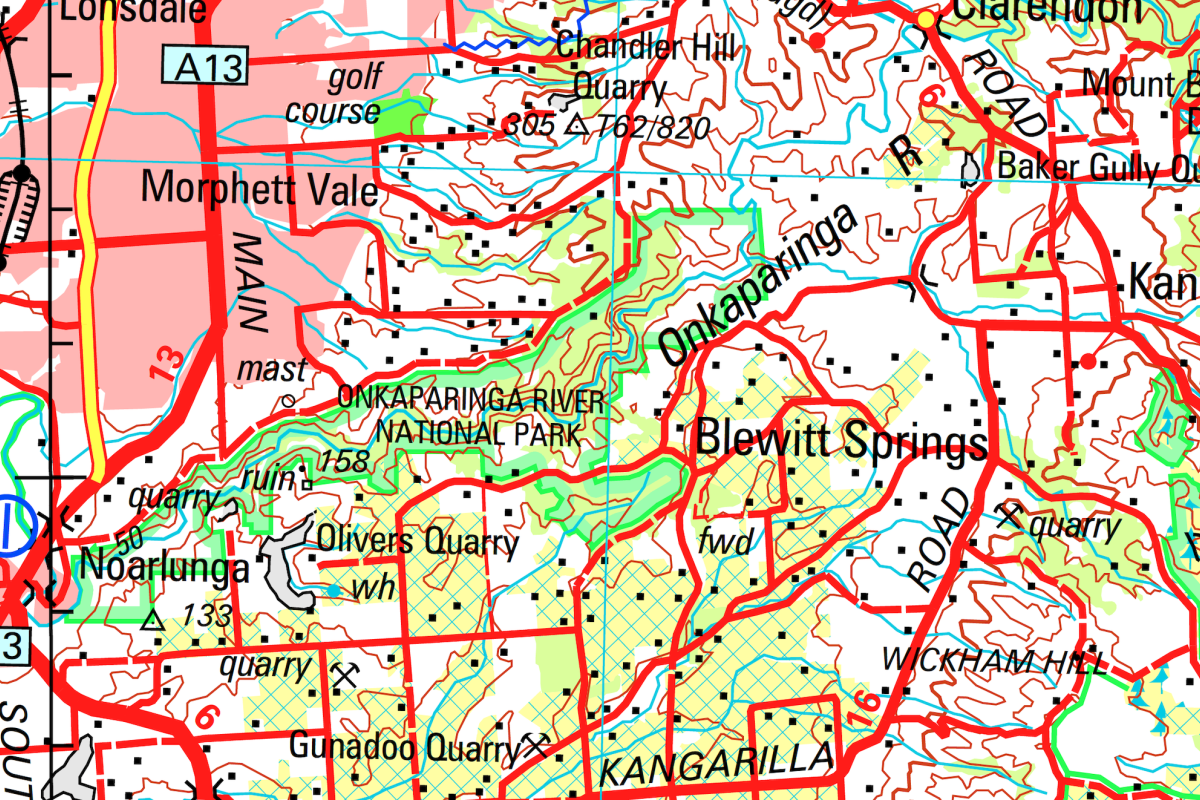 A topographic map featuring the Onkaparinga River National Park and surrounds.
ACE's workshop program provides a unique opportunity to learn new skills and engage with leading contemporary artists in a creative, social and participatory environment. Designed to suit a range of skill levels and interests, these artist-led programs offer all audiences – from curious gallery-goers through to practicing artists – an opportunity to learn a range of creative techniques through hands-on, practical classes. All materials and light refreshments will be provided.