Deaf-led tour – Studios: 2022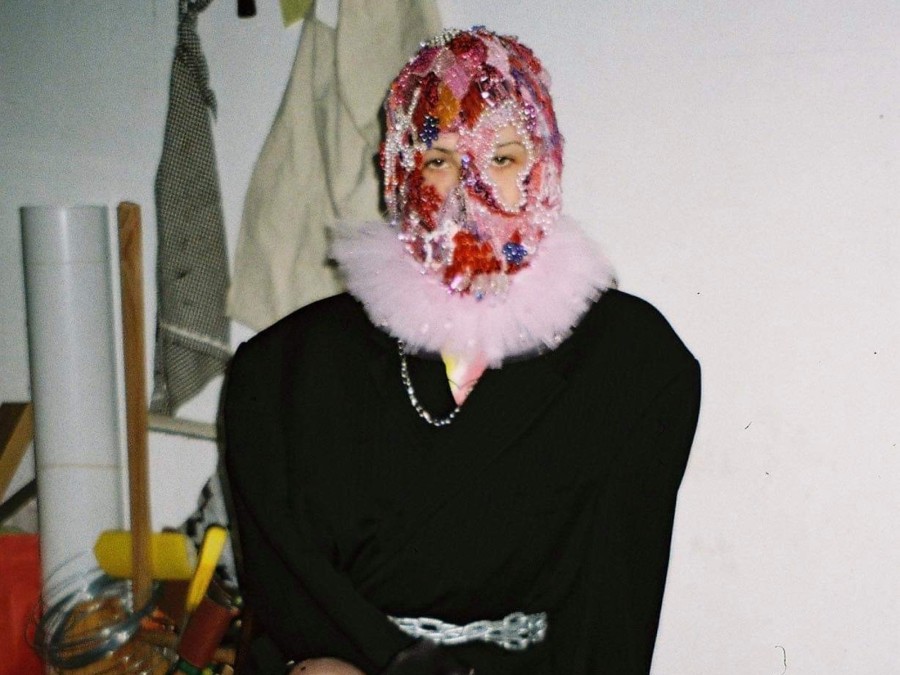 Person wearing pink beaded mask and ruffle collar sits on crate.
Open to Deaf, HoH, Auslan students, friends and family. Stay for tea and coffee.
When
Adelaide Contemporary Experimental
December 4 2022
12pm to 1pm
Join guide Samantha Wilson for a deaf-led tour of Studios: 2022 – a group exhibition featuring new commissions by ACE's five 2022 Studio Program artists: Shaye Dương, Chelsea Farquhar, Dani Reynolds, Cecilia Tizard, and Ash Tower.
Studios: 2022 showcases the diverse practices and work developed as part of ACE's annual Studio Program – a fully-supported professional development opportunity for South Australian artists. The exhibition features five of South Australia's most exciting contemporary artists, and offers the public a look into the work developed out of the ACE studios throughout 2022. 
Working across diverse disciplines including photography, sculpture, installation, printmaking and performance, the 2022 Studio Program artists have created significant new works during their year-long studio residencies.
ACE will be providing afternoon tea, attendees are invited to stay for tea and coffee.
Shaye Dương utilises traditional processes of fabrication to question perceived truths about recognisable objects from the past and the present; Working across sculpture, performance, video and installation, Chelsea Farquhar brings together objects and materials from different worlds to explore notions of the theatrical, humour and the uncanny; Dani Reynolds' work, which encompasses installation, performance, and video, takes as its starting point an exploration into world records, popular culture, performance, and fame within the context of the Guinness World Records; Working across photography and installation, Cecilia Tizard takes the studio itself as a concept, a working space, and a source of inspiration for a body of work presented through labour-intensive and technically challenging analogue photographic techniques and processes; Ash Tower has been investigating the relationship between atomic technology and funerary architecture, and presents his work as an installation that consists of a wooden decorative reliquary on a wheeled dolly, surrounded by bright yellow radiation shielding panels.
Feature Image: Chelsea Farquhar, 'Beaded mask' (2021), styled and modelled by Matthew Smith. Courtesy the artist.
2022 Studio Program Artists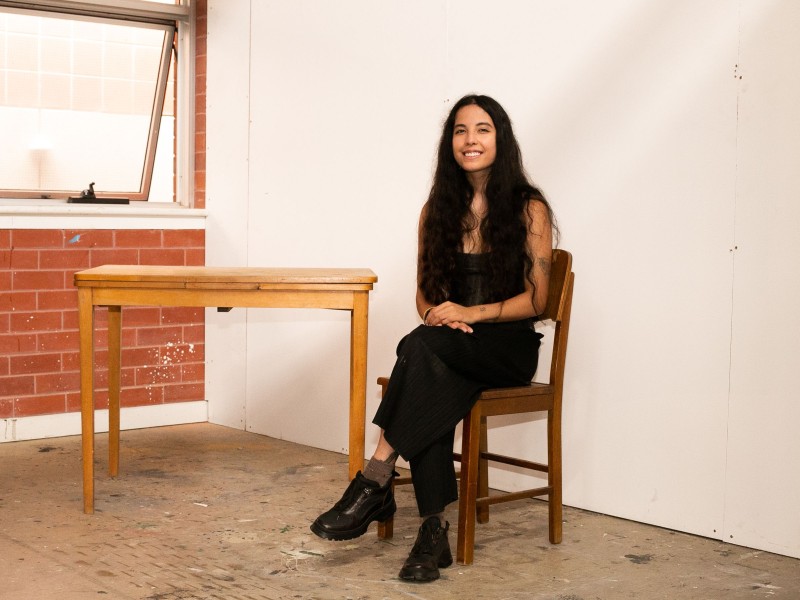 Shaye Dương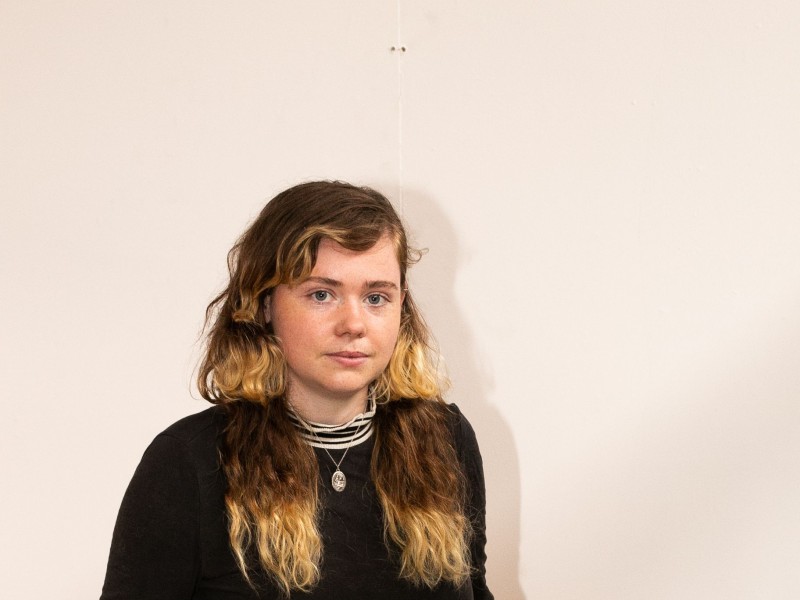 Chelsea Farquhar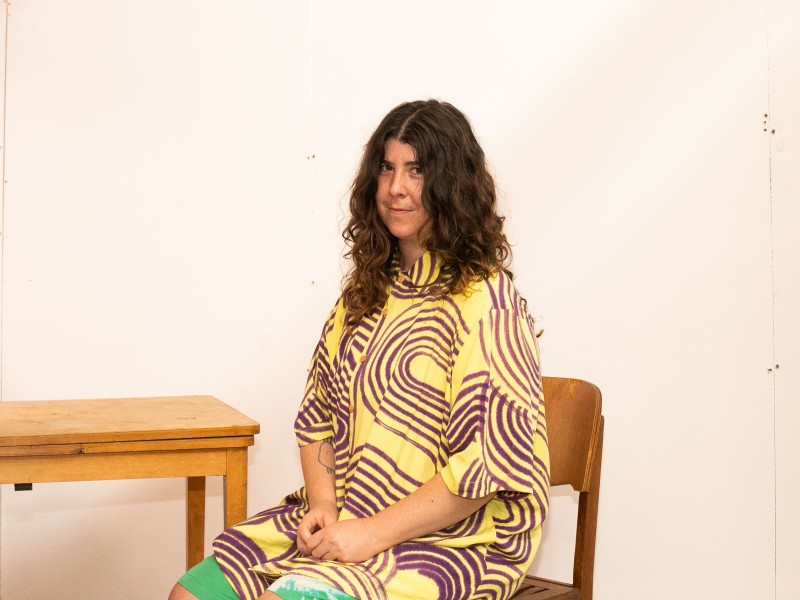 Dani Reynolds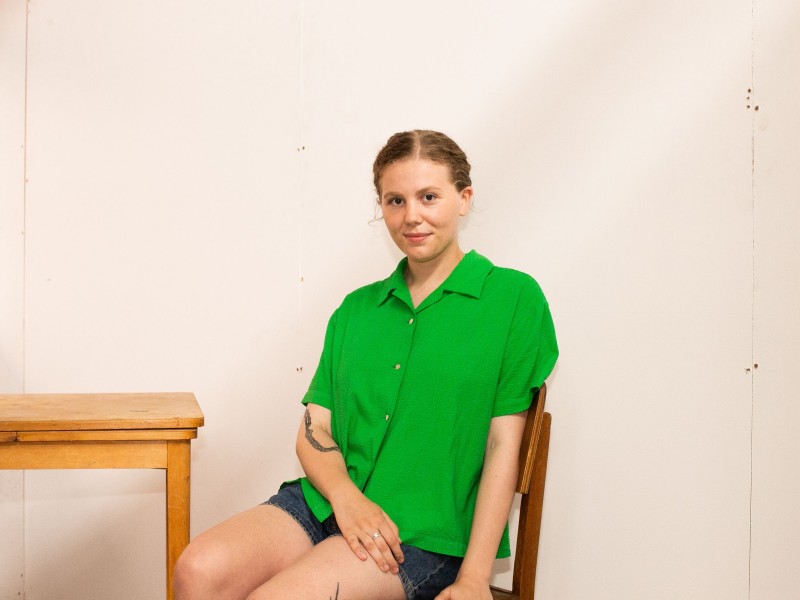 Cecilia Tizard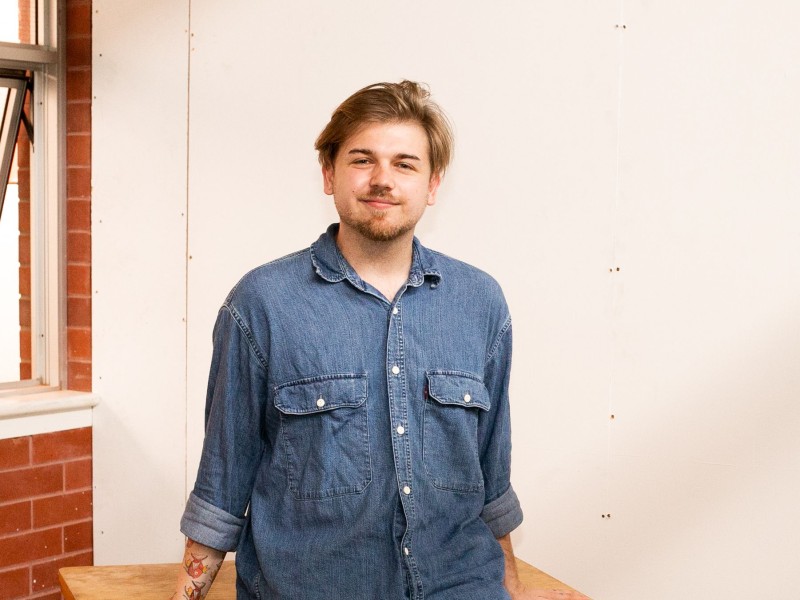 Ash Tower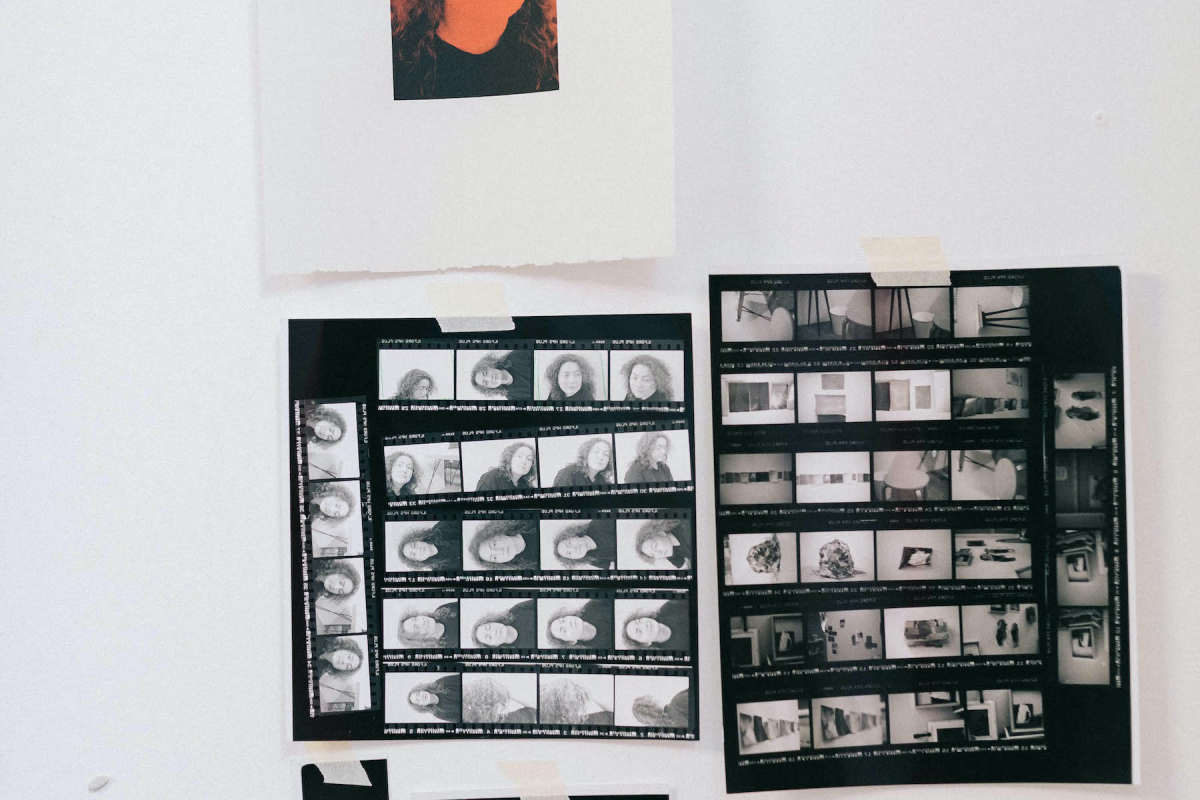 Negatives pinned to a white wall, below a red and black portrait.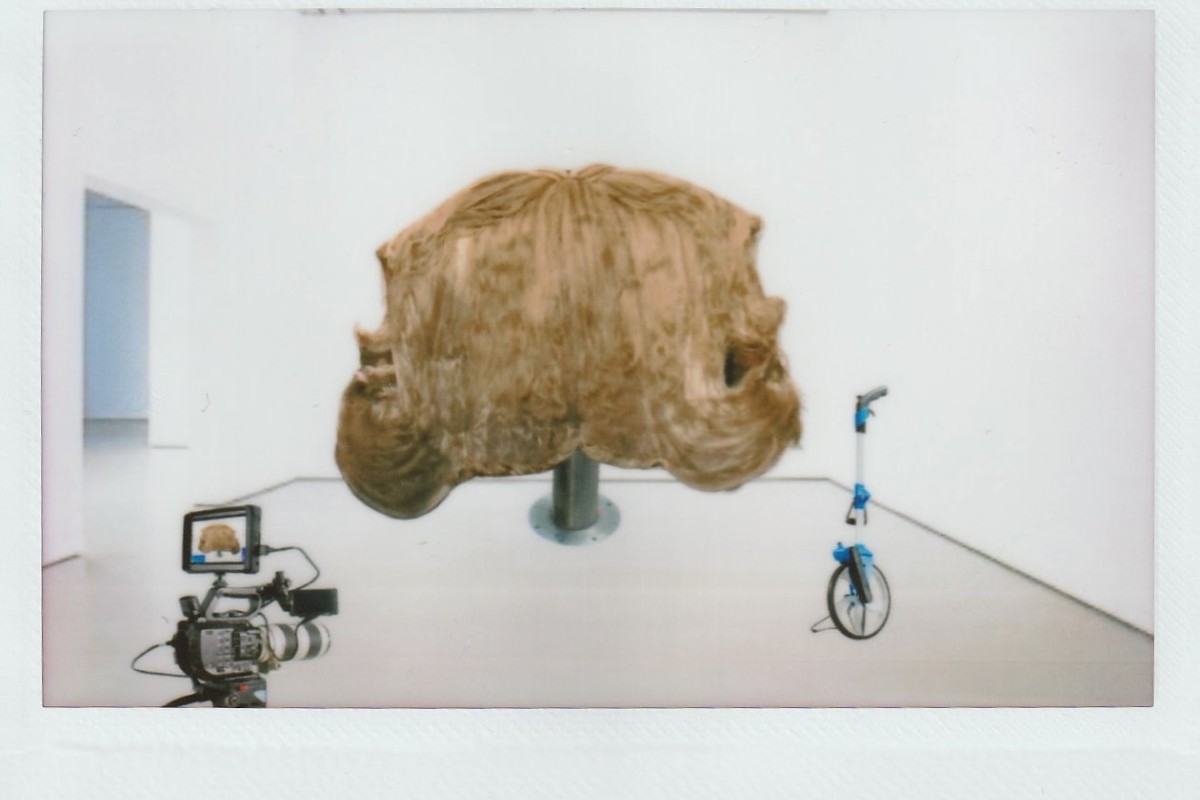 Polaroid photo depicting large wig form, captured on video device.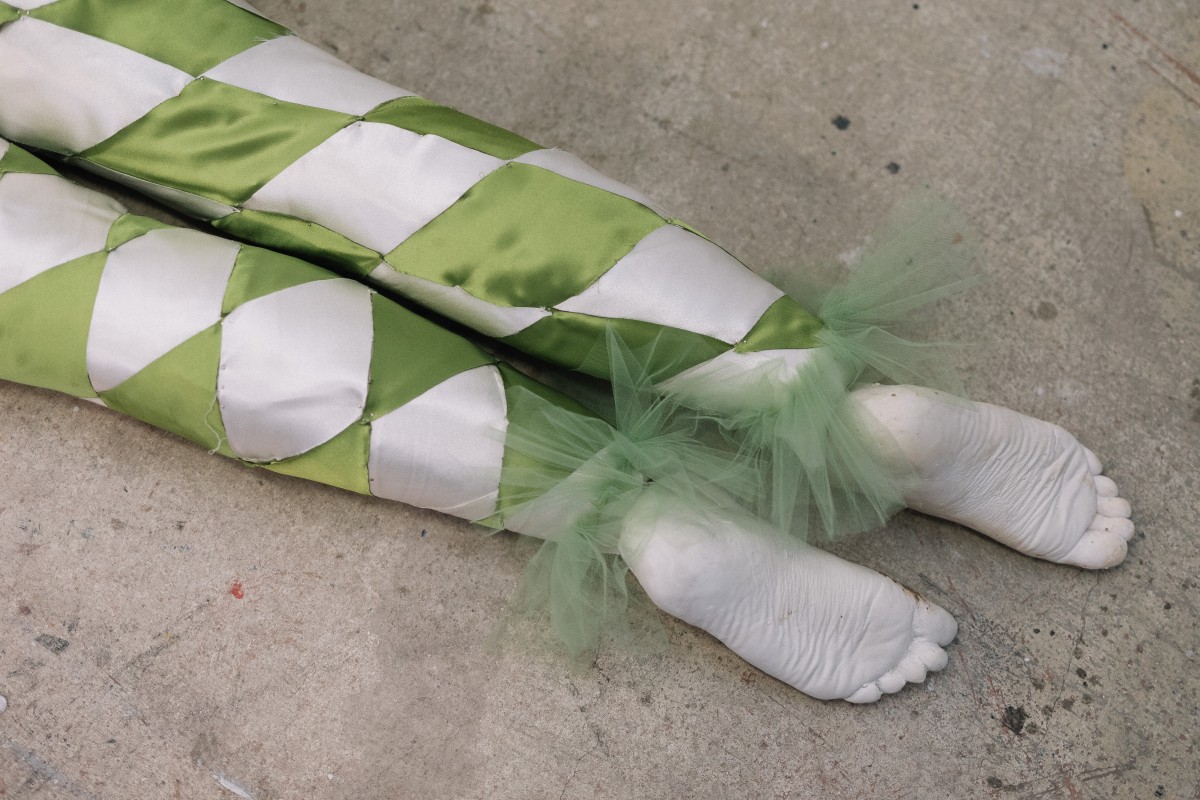 A sculpture depicting legs clothed in harlequin attire, laying on concrete surface.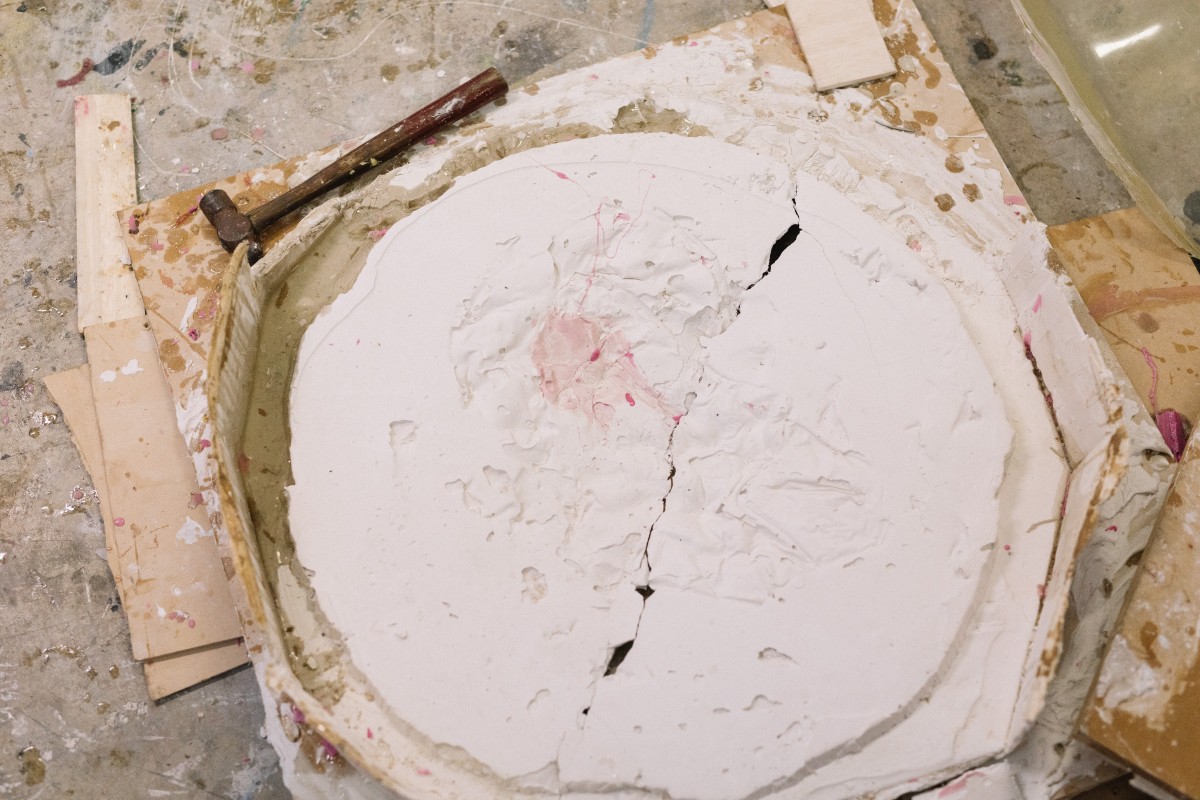 Circular casting in process.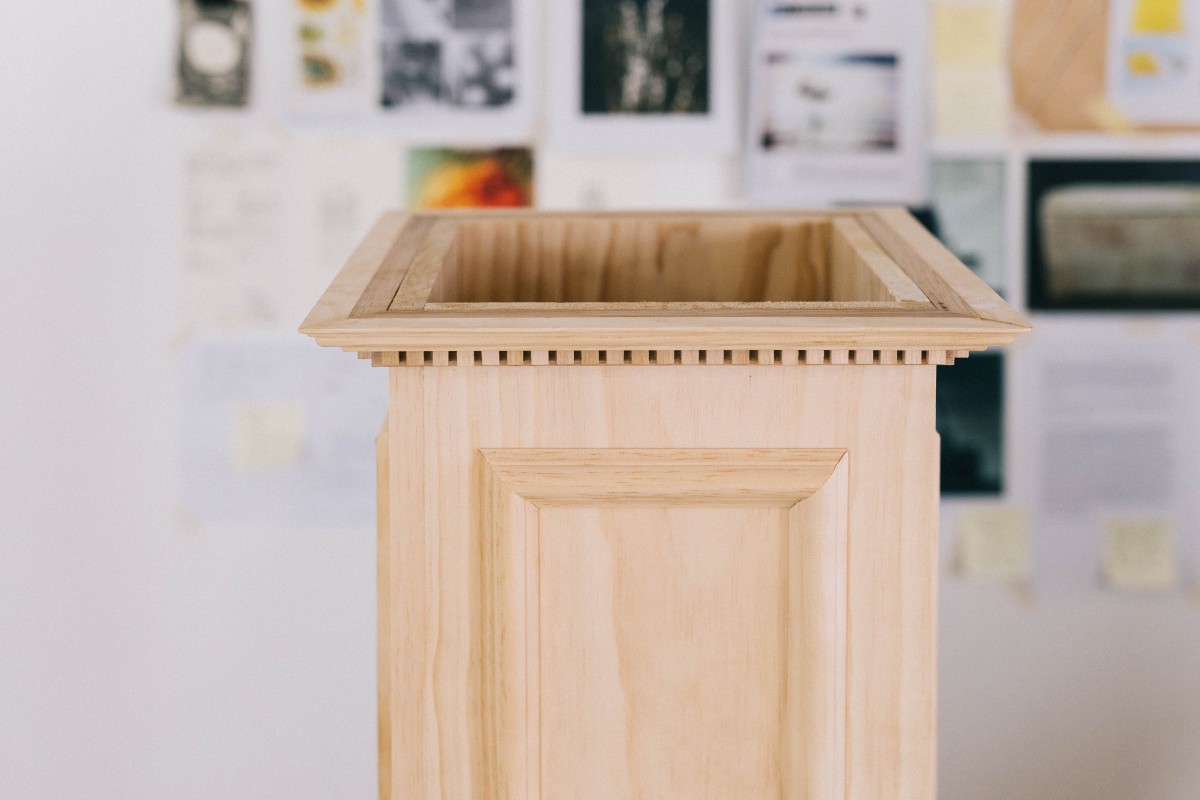 Supported by
The 2022 Studio Program is supported by partnerships with the City of Adelaide, Creative Partnerships Australia Plus 1 Program, Helpmann Academy, Adelaide Central School of Art, and Firstdraft. It is also supported by the generous contributions of private donors through the Studio Program Donors Circle.
2022 Studio Program Donors Circle
Anonymous x 2, Anton Andreacchio, Susan Armitage, Jane Ayers, Sally Ball, Candy Bennett, Kate Bohunnis & Patrice Sharkey, James Darling AM, Julia Dowling, Lesley Forwood, Rick & Jan Frolich, Stephanie Grose, Mo & Simon Hardy, Amanda Harkness & Karen Barrett, Andrew Henderson, Kate Irving, Hon Diana Laidlaw AM, James Lake, Brigitte Lane, Stephen Lane, Edwina Lehmann, Ryan McCourt, David McKee AO & Pam McKee, Jane Michell, Ministry of Clouds, Chris Penny, John Phillips, Michael Pocock, Ruth Rentschler, Aidan Rigoni, Louise Rigoni, Venetia Rigoni, Jill Russell, Paul Sutton & Tanya Soetratma, Thelma Taliangis, Tracey Whiting AM
Artist acknowledgements
Shaye Dương has been assisted by a Carclew Project and Development Grant. 
Dani Reynolds has been assisted by the Australian Government through the Australia Council for the Arts, its arts funding and advisory body; and by the South Australian Government through Arts South Australia.  
Ash Tower has been assisted by the South Australian Government through Arts South Australia.