Concrete Archives: Symposium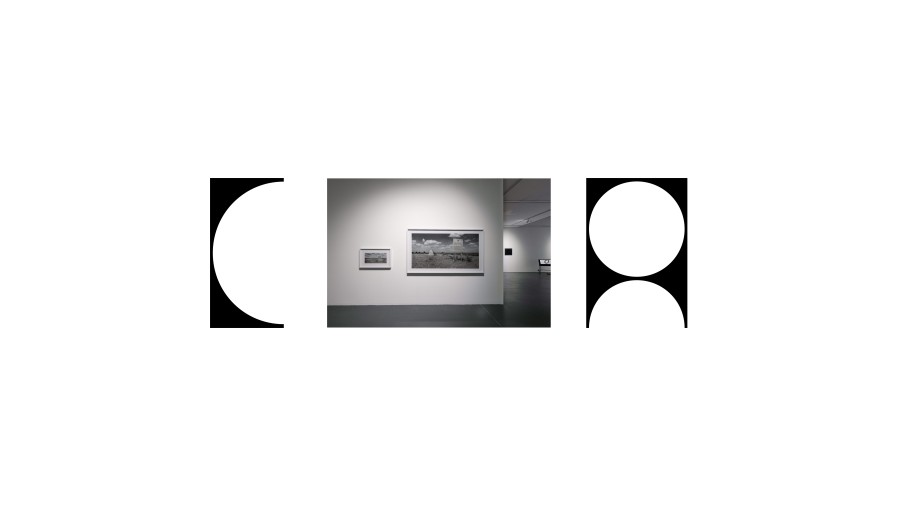 Concrete Archives: Symposium
Coinciding with ACE Open's current exhibition The Image is not Nothing (Concrete Archives), curators Lisa Radford and Yhonnie Scarce have organised Concrete Archives: Symposium. 
Join the curators for a film screening of Australian Atomic Confessions (2005) directed by Kathy Aigner and Greg Young, followed by a panel discussion delving deeper into themes of nuclear colonisation, memorialisation and the nation state. 
Speakers include: Kathy Aigner (ACT), Rosemary Laing (QLD), Karina Lester (SA). Panel discussion facilitated by Lisa Slade (SA).
For those interstate, the panel will be livestreamed on ACE Open's Instagram. 
About the film
Seen through the eyes of nomadic Aboriginal survivors, atomic ex-servicemen, the Premier of South Australia, conservationists and anti-nuclear campaigners, Australian Atomic Confessions explores the impact of 12 British atomic bomb tests detonated in Australia between 1952 and 1957. 
Year: 2005
Directors: Kathy Aigner, Greg Young 
Duration: 50 minutes 
WARNING: Aboriginal and Torres Strait Islander viewers are advised that the following program may contain images and/or audio of deceased persons.
About the speakers 
ROSEMARY LAING (QLD)
Rosemary Laing is a photo-based artist based in Sydney, New South Wales. Laing originally trained as a painter before moving to the medium of photography in the late 1980s. Her project-based photographic work is often cinematic in vision and generally created with real-time performance and physical installation. Laing's work is concept-driven, her projects forming an ongoing narrative that tracks periods of time and events that have had an impact on cultural consciousness. With interventions undertaken in situ or through the use of choreographed performance work, her practice engages with the politics of place and contemporary culture. Laing has exhibited extensively in Australia, Asia, Europe and the USA. She has participated in Biennales (Adelaide, Busan, Istanbul, Sydney, Venice) and presented several solo museum exhibitions (Australia, Denmark, Japan, Spain, USA).  A monograph, written by Abigail Solomon-Godeau was published by Prestel New York in 2012.
KATHY AIGNER (ACT)
Kathy Aigner has worked with knowledge holders and custodians, here and overseas, documenting cultural heritage in the inter-cultural space of environmental politics and advocacy. She has worked at the National Museum of Australia and has collaborated with the Vatican Museums' Anima Mundi – People's Arts and Cultures since 2009, culturally re-connection their Indigenous collections with source communities around the world. In 2017, Aigner edited a book on their Australian collection: Australia, the Vatican Museums Indigenous collection, co-published with Aboriginal Studies Press and is currently working on a catalogue of their Oceanic collections.
KARINA LESTER (SA)
Karina Lester is a Yankunytjatjara Anangu woman from the Anangu Pitjantjatjara Yankunytjatjara Lands (APY Lands) in the far North West of South Australia.  Karina grew up in the remote community of Mimili in the beautiful Everard Ranges, with her father's people and is very determined to keep her language alive and ongoing for the future generations.     
Lester is also a keen anti-nuclear activist, sharing not only her late father's (Yami Lester) story but her grandmother's story of the British Nuclear Tests in the 1950's – 1960's and speaks strongly about the impacts felt by her people.  Her recent works have been with the Noble Peace Prize Award Recipients iCAN (International Campaign to Abolish Nuclear Weapons) UN Treaty Negotiations (Prohibition of Nuclear Weapons); SA Royal Commission into International Waste Storage facility and the National Waste Storage facility – WE SAY NO! Campaign.  
In 2018, Lester joined the list of iCAN Ambassadors along with current Ambassadors Robert Tickner – ex Australian director of the Red Cross and the former federal Labor Aboriginal Affairs Minister, Scott Ludlam – ex Greens spokesperson on nuclear issues and Melissa Parke – ex federal Labor MP for Fremantle and international human rights lawyer.
LISA SLADE (SA)
Dr Lisa Slade is Assistant Director, Artistic Programs at the Art Gallery of South Australia. Her recent curatorial projects include Quilty, a national touring exhibition that surveyed the work of Australian artist Ben Quilty; John Mawurndjul: I am the old and the new, a retrospective of Australia's premier bark painter; the 2016 Adelaide Biennial of Australian Art: Magic Object; and Sappers & Shrapnel: contemporary art and the art of the trenches. Several of these curatorial projects have been informed by her PhD research into Kunst and Wunderkammern culture, colonial collecting and contemporary art.
Feature Image: Image inset: Rosemary Laing One Dozen Considerations Totem 1, Emu 2013 C type photograph, 48.6 x 77.1 x 6cm one dozen considerations, Totem 2, Emu 2013 C Type Photograph, 112.6 x 196.6 x 7.4cm. Installation view, ACE Open 2021. Photography by Josh Geelen.