Artist Talk: Fresh Hell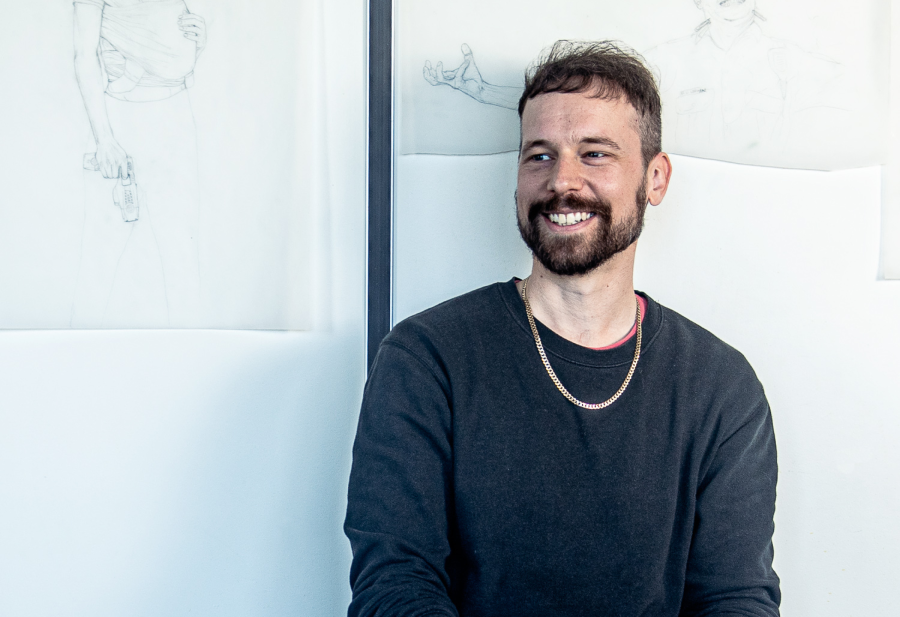 Ryan Presley sits in front of his sketches. He smiles off-camera.
Hear from Brisbane-based artist Ryan Presley in conversation with ACE Artistic Director Patrice Sharkey about his major solo exhibition, Fresh Hell.
When
Adelaide Contemporary Experimental
3 September 2022
1:00pm to 2:00pm
Presley's practice wrestles with themes of power and dominion—in particular, how religion and economic control served colonialism and empire building over time, and the representation of its customs and edifices in our everyday lives.
Having found institutional success with his Blood Money watercolour series (which re-imagines Australia's currency as a celebration of Aboriginal history), Fresh Hell represents a new phase of practice and scale for the artist.
Hear Presley speak about the ideas and themes prevalent in this major solo exhibition in this one-off Artist Talk.
We are happy to book an Auslan interpreter if needed – please reach out to grace@ace.gallery if you would like to make a request.
Feature Image: Ryan Presley (2022). Photography by Claire Letitia Reynolds. Courtesy the artist.
Lead Artists
Ryan Presley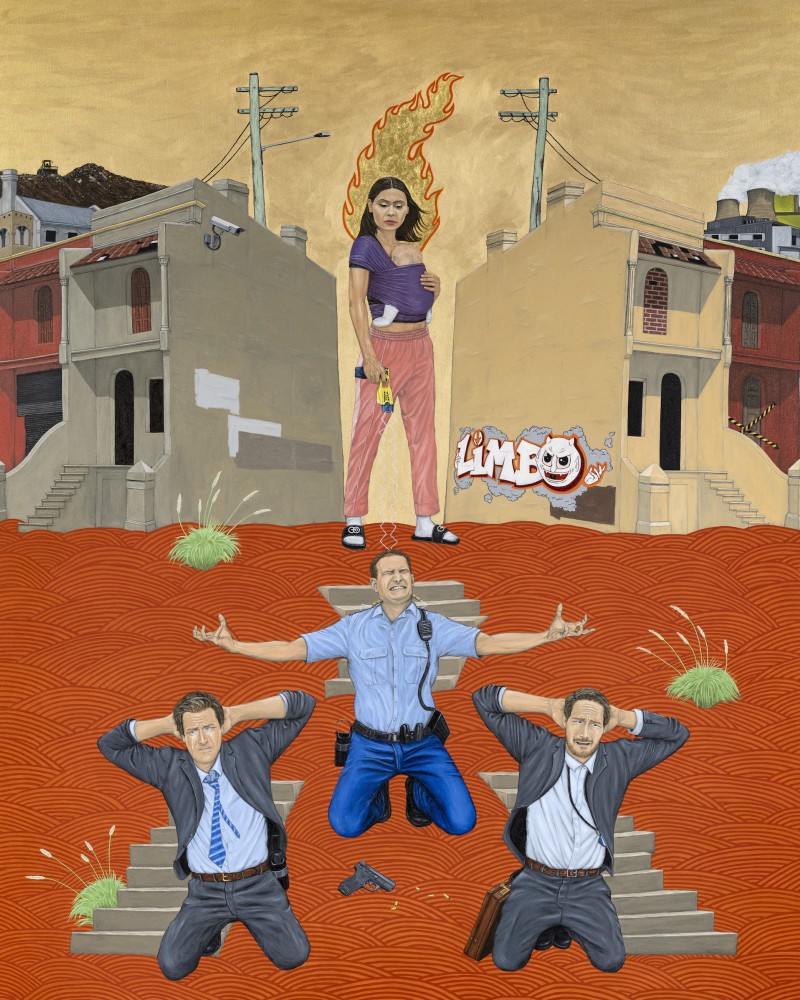 Vibrant painting featuring woman with baby looking down on distressed policeman and businessmen.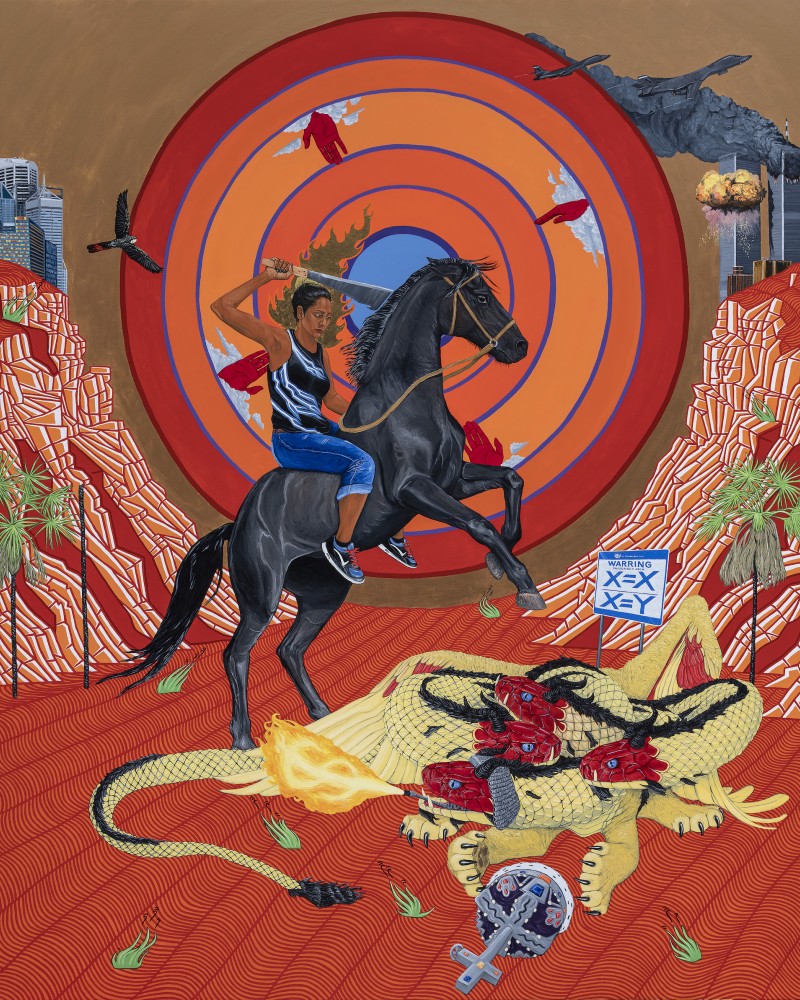 Vibrant painting featuring woman riding a horse over a four-headed dragon.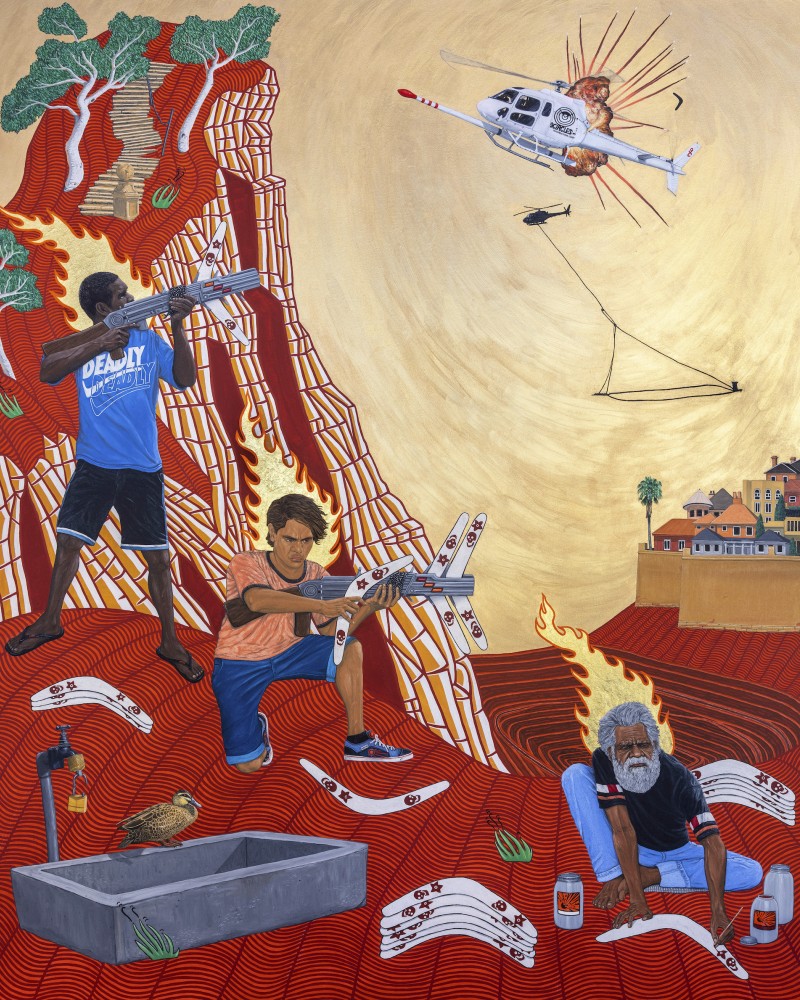 Vibrant painting featuring men shooting a helicopter, while another man paints a boomerang.