Access All Areas Symposium
Special Event
8 June 2023 - 9 June 2023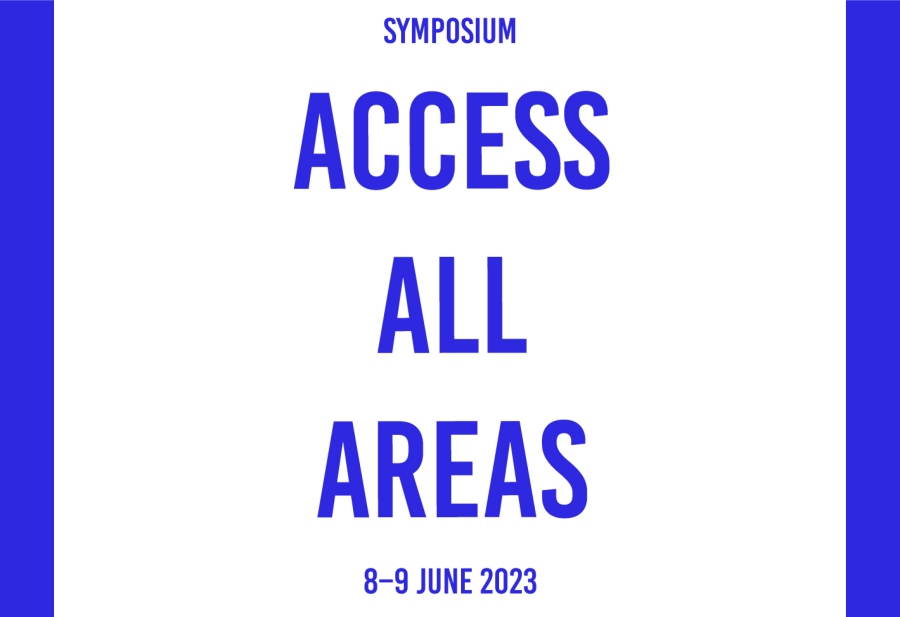 Access All Areas Symposium
Access All Areas: Championing d/Deaf and disabled equality in arts and culture

When
The Radford Auditorium, Art Gallery of South Australia
8 June 2023 to 9 June 2023
9:15am to 4:00pm
Access All Areas is a two-day, interactive symposium exploring how galleries, museums and the broader arts and cultural sector can champion equality through their spaces, programs and consultation.
Convened by the Arts and Cultural Access Community of Practice and supported by Arts South Australia, the event will elevate disabled voices alongside the work of allies in the arts and cultural sector.
Featuring panel discussions, training, workshops, lightning talks and networking opportunities, Access All Areas will empower delegates to:
– Plan and implement programs for Deaf and disabled audiences
– Build networks across Adelaide's extensive arts and disability sector
– Consider access across all aspect of operations, from programming to people and culture
– Collaborate with Deaf and disabled artists
– Advocate for improved access within the sector
Presenters
Anna Zagala, Associate Curator, Samstag Museum of Art (she/her)

Bec Young, Chief Executive, Access2Arts (she/her)

Grace Marlow, Public Programs Coordinator, Adelaide Contemporary Experimental (they/them)

Karina Morgan, Education Support Officer, Art Gallery of South Australia (she/her)

Lara Torr, Manager Strategic Projects, South Australian Museum (she/her)

Meg Riley, Access and Inclusion Coordinator, Access2Arts (she/they)

Natalie Carfora, Exhibitions Lead, MOD. (she/her)

Natalie Castree, Manager Access and Learning, South Australian Museum (she/her)
Further presenters and a full program will be released soon. 

If you are interested in presenting at the symposium, please explore the get involved section for more information.
Get involved

Do you have a great story to tell about d/Deaf and disabled equality in the arts and cultural sector? Or do you have a great example to share from another sector? We are calling for expressions of interest for the Lightning Strikes section of the symposium.
Lightning Strikes are short, snappy presentations designed to spark an idea amongst the symposium attendees, to highlight one of your projects, or explore a concept or word that has a lot of meaning to you.
Please complete the short application form here to express your interest in sharing a project or initiative at the event.
Ideal length for presentations is five minutes, but this is flexible and more time can be negotiated for participants with a communication disability.
Lightning Strikes presentations will take place on both days of the symposium.
Please contact accessallareas@gmail.com or phone 0407 184 575 if you require an application process in another format.
If your proposal is successful, you will receive a free ticket to the event. An access stipend to support transport or other costs is available for d/Deaf or disabled applicants.
Applications are open until 5pm on Friday 5 May and applicants will be advised of the outcome of their application by Friday 12 May.
Access information for this event
Access All Areas is designed the be innately accessible. Accommodations will include:
An event access guide, including transport and venue information, to be shared prior to the event

Auslan interpretation (with attendees able to access interpreters during breaks for networking purposes)

Closed captions (in-room and online)

A dedicated quiet room

Livestream access for any delegates who are unable to attend both days in-person

Recovery breaks throughout the program

Elements of audio description embedded into symposium presentations

Access advocates at the event, who can be approached to support unforeseen access requirements in real-time

An optional d/Deaf and disabled-only session to support cultural safety and autonomy
What will this look like in practice? We are trying to create an event where delegates can move, respond, communicate, rest and interact in ways that support their needs. This will not be an event where you sit and observe presenters for hours without a break. We encourage delegates to share their access requirements through the booking process and work with organisers to ensure an accessible event experience.
Tickets
Tickets range from $20 to $120. All tickets include full, two-day access to the symposium. Single day tickets are not available. Delegates will have access to the livestream, if they are unable to attend on both days.
Event tickets include morning and afternoon tea as well as a light lunch.
Free accessible tickets
Limited free tickets are available for delegates who face financial barriers to access this event. These tickets are available in the following categories:

Individual, d/Deaf or disabled:

this category is for d/Deaf or disabled people who are not representing an organisation at the event. This may include practicing artists, students in arts and cultural fields or independent contractors in related fields

If you are a d/Deaf or disabled person representing an organisation, please apply in the organisation category

Organisation, volunteer/staff:

this category is for volunteers or staff of organisations that are unable to support the cost of a paid ticket. This may include community museums, disability advocacy bodies or artist run initiatives
To apply for a free ticket, please click the following link to complete our short application form here.
You will be notified of the success of your application within 7 days. Applications for free tickets will close on 31 May or when the allocation is exhausted.
Applications from individuals or organisations with strong links to the arts and cultural sector will be prioritised.
About the Arts and Cultural Access Community of Practice
The Arts and Cultural Access Community of Practice was convened by the South Australian Museum in 2015 and has grown to encompass staff from the Art Gallery of South Australia, MOD., Samstag Museum of Art, Adelaide Contemporary Experimental, Nexus Arts, Access2Arts, Adelaide Botanic Gardens and History Trust of South Australia.
The group shares skills and experience to support the growth of access and inclusion initiatives in the arts and cultural sector.
Contact
Enquiries about Access All Areas: championing d/Deaf and disabled equality in arts and culture can be directed to: accessallareas@gmail.com  
Supported by Arts South Australia through the Government of South Australia.