Studios: 2021
Past Exhibition
4 December 2021 - 18 December 2021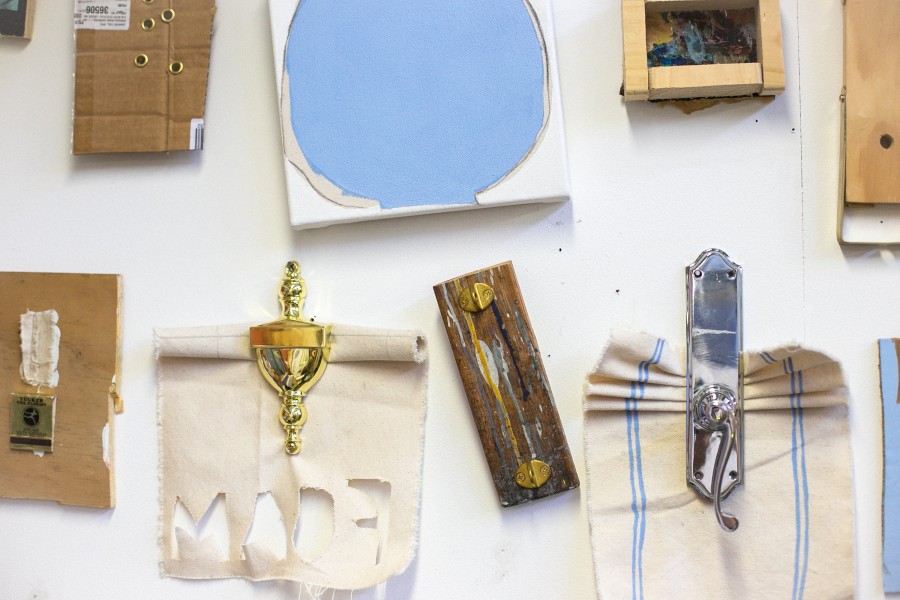 Collection of found objects including doorknobs, wood, unstretched canvas and cardboard.
ACE Open will end 2021 with Studios: 2021, a group exhibition showcasing new and recent work by its five current studio artists.
When
4 December 2021 to 18 December 2021
Studios: 2021
is a snapshot of the diverse practices and ideas encouraged as part of ACE Open's annual Studio Program – a fully-supported professional development opportunity for South Australian artists. The exhibition features some of South Australia's most exciting early career artists, and offers the public a look into the work developed out of the ACE Open studios over the past year and a half.
Feature Image: Loren Orsillo, studio view (2021), ACE Open, found objects. Photography by Sharmonie Cockayne.
Studio artists Sundari Carmody, Anna Gore, Jonathan Kim, Oakey and Loren Orsillo sitting in Loren's studio surrounded by artworks.
Lead Artists
Anna Gore,
Sundari Carmody,
Jonathan Kim,
Oakey,
Loren Orsillo
Guest Curator
Eleanor Scicchitano,
Patrice Sharkey