Long Ballads
Past Exhibition
23 June 2017 - 14 July 2017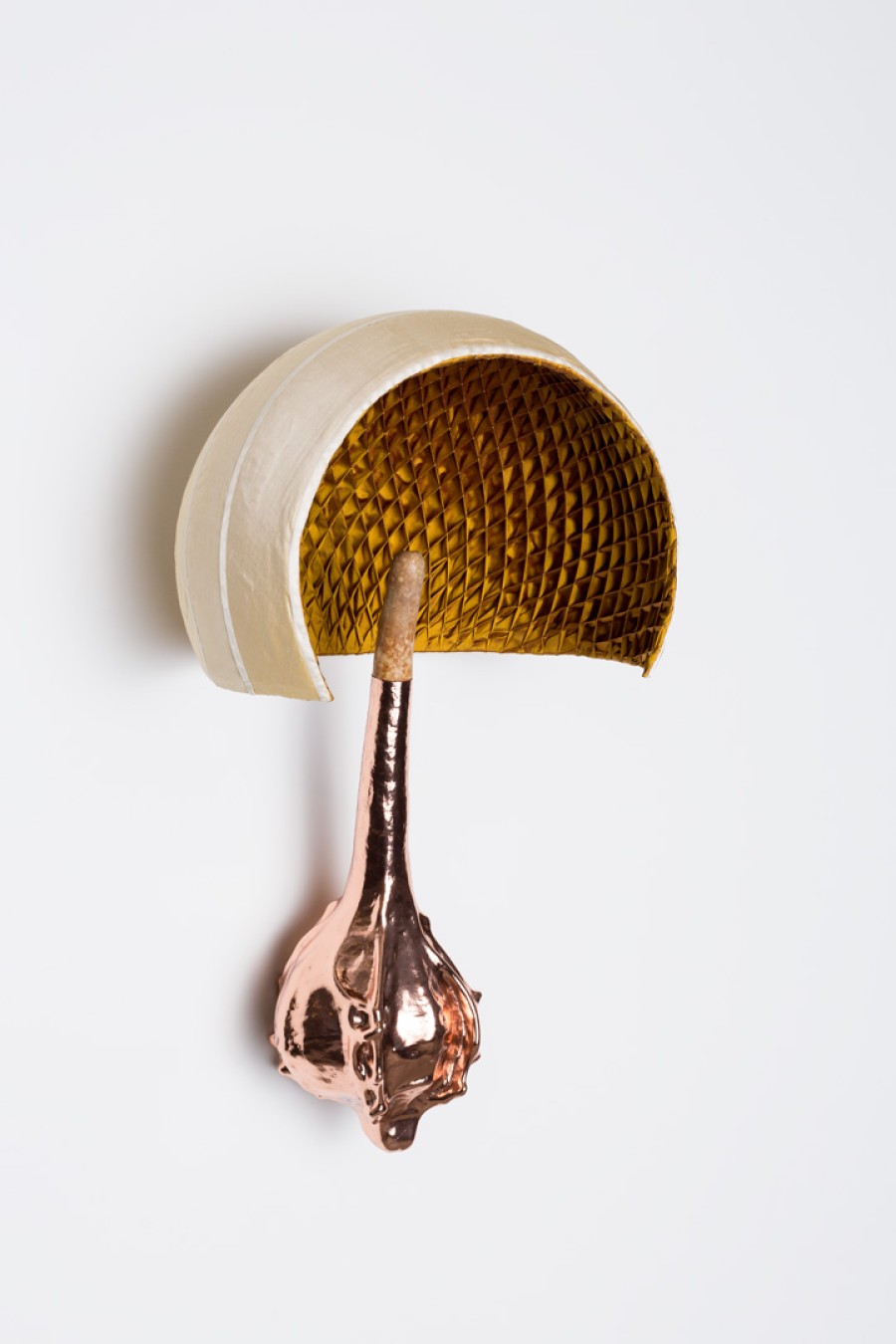 A two part-sculpture, featuring a cream dome at the top with gold interior, and a shiny pink bulbous object with a yellow tip reaching into the dome.
An ACE Open interstate presentation
When
Ideas Platform, Artspace Sydney
23 June 2017 to 14 July 2017
Hybridising naturally occurring plant forms with practices of costuming and adornment, Julia Robinson's Artspace Sydney Ideas Platform project Long Ballads distills the artist's interest in the themes of fecundity, ritual and the cycle of the seasons.
Collectively the work takes its cues from a range of rituals that affirm life and ward off death, many of which are still performed in England and across Europe today. These performances involve elaborate costumed characters and are boisterous, bawdy and aggressive, frequently invoking the phallus as a symbol of virility.
Julia Robinson is represented by GAGPROJECTS, Adelaide.
Presented in association with Artspace Sydney
Feature Image: Julia Robinson, A Sunny Pleasure Dome (2016). Courtesy the artist and GAGPROJECTS, Adelaide
From a shiny pink hook hangs an almost knitted sculpture draped in two parts, with round wooden objects weighing it down at each end.
Lead Artists
Julia Robinson