Education
Introducing students to the world of contemporary art.
Contemporary Art in the Classroom
This education resource, developed by ACE in collaboration with the Art Gallery of South Australia, introduces you to the world of contemporary art. Learn more about where artists get their inspiration from, the engines of contemporary art making processes and how this can be translated into a classroom context – shifting the balance from outcome to an idea-driven focus.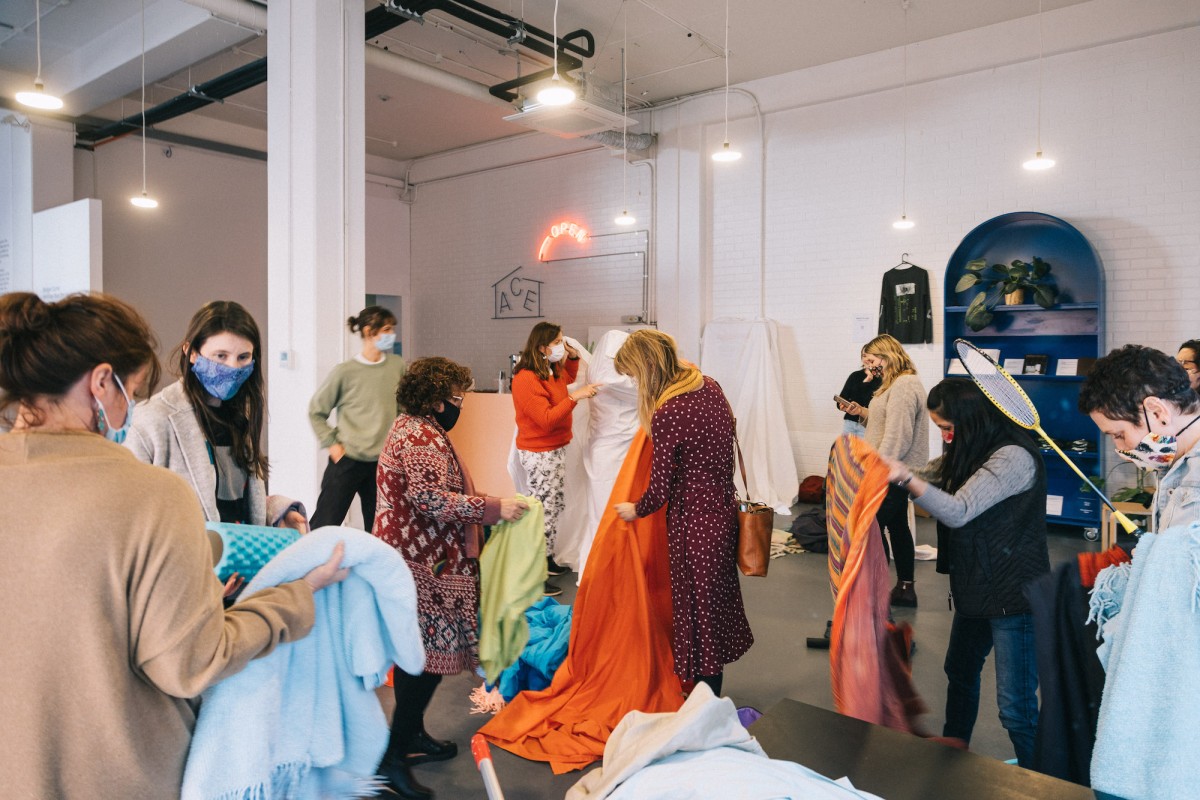 Many people in ACE's foyer participating in an education workshop.
Who is AGSA
The Art Gallery of South Australia (AGSA) was established in 1881. From an early emphasis on works by European and Australian male artists, over time the Gallery has developed an outstanding collection of Asian art, extensive representation of Australia's remarkable women modern artists, a rich collection of Islamic art, and international holdings of major significance. 
AGSA has long fostered contemporary art. Since 1990, AGSA has staged the Adelaide Biennial of Australian Art, the longest-running survey of Australian contemporary art; and since 2017 the Ramsay Art Prize, Australia's most generous prize for young contemporary artists.

School Group Visits
We welcome visits from education groups, primary through to tertiary, and encourage self-guided visits to our exhibitions. 
Child engages with Yusuf Ali Hayat's work at the '2020 South Australian Artist Survey' exhibition.
We accept tour bookings with a minimum two weeks notice. Please complete our online booking form or call the office on to arrange. 
.
Bookings for self-guided tours to the Helpmann Academy Graduate Exhibition 2023 can be made via the Humantix.
If you'd like to offer any feedback or suggestions regarding education resources, programming and learning support, please contact